Use these tips to learn how to transplant acorn squash seedlings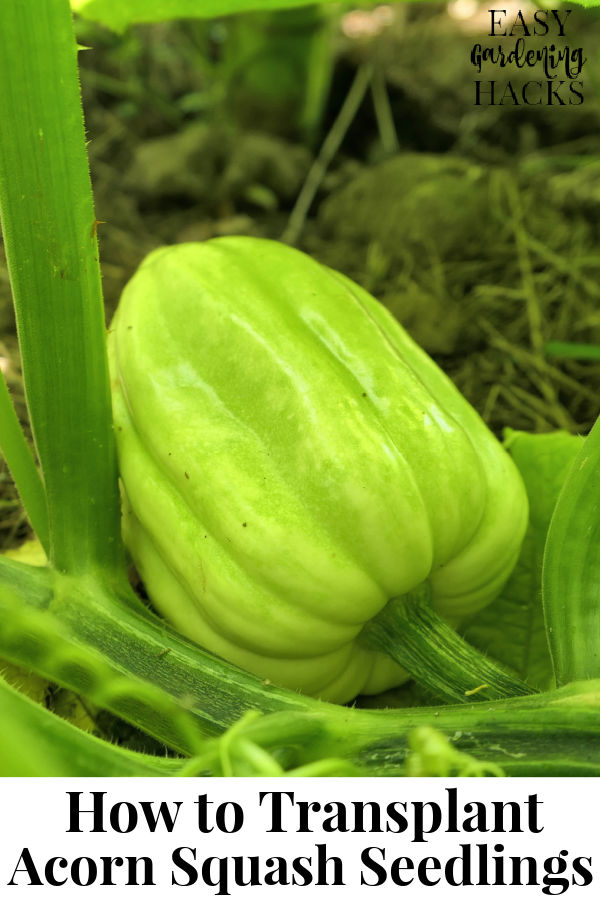 How to Transplant Acorn Squash Seedlings
While it is always best to direct sow seeds for great results, it is still possible to grow them in seed starting trays and transplant. Growing seedlings indoors is ideal if you live in one of the cooler growing regions. Transplanting your acorn squash seedlings requires a little planning and care for the best outcomes. Here are some tips for transplanting to get you going.
How to Harden Off Your Acorn Seedlings for Transplanting
Very few seedlings from various plants don't need a hardening off process. Hardening off is a chance to get your seedlings ready for the outdoor elements and have the best chance at thriving.
Hardening off is a super simple process that involves taking your seedlings outdoors for longer periods of time until they are ready to transplant. To harden off, simply take your seedlings outdoors in a covered area that is protected from the elements a bit and leave them to get used to the outdoor environment. Do this a little longer each time until they stay out overnight. The whole process takes just a few days or maybe up to a week.
How to Prepare your Soil for Transplanting Acorn Squash
Make sure the outdoor temperatures are above 80 degrees. You will want your soil at least 65-70 degrees for best results. Also, plant at least 2 weeks after the last frost has happened for your growing region.
Till your soil and add fertilizer a few days before you plan on transplanting. Water the soil as well.
How to Transplant Your Acorn Squash Seedlings
Create little mounds for your seedlings. You will also want to space them about 12 inches apart for optimal growing area. Gently remove your seedlings from their sections. Do not shake off excess dirt and be gentle with the roots. Place each one into its own little mound and add a bit more soil. Water them after transplanting.
For More Information on How to Grow Acorn Squash
How to Grow Acorn Squash from Seed