Use these instructions to learn how to grow arugula in your garden this summer.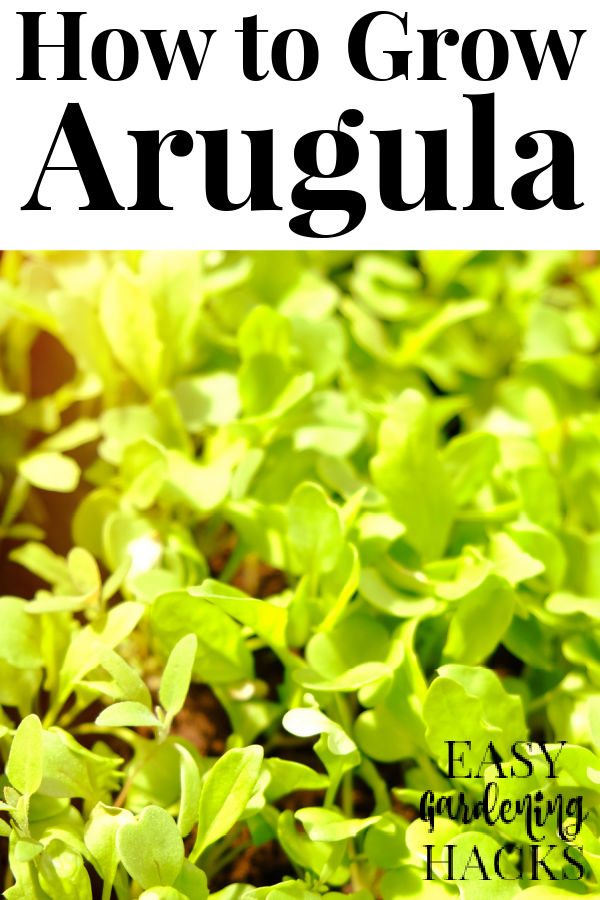 How to Grow Arugula
Growing arugula can be lots of fun because not only is it delicious in salads, but it's easy to grow, even for beginning gardeners! Plus, since it can be harvested several times a year, even more so if you grow indoors. Here are some tips for growing, harvesting and keeping pests away from arugula.
How to Grow Arugula from Seed
Growing arugula from seed is very easy and doesn't even require digging into dirt. You can do it both indoors and out (after the last frost). Simply start sprinkling seeds on the top or moist soil. For more in-depth information on growing arugula from seed, check out this post.
How to Transplant Arugula Seedlings
You will need to harden off your arugula before planting your seedlings outdoors. This is a simple process of getting your seedlings ready for life outdoors.
To transplant arugula seedlings outdoors, do it after the last frost in the Spring for an early Summer/late Spring harvest. For more information on hardening off your plants and transplanting arugula seedlings, see this post.
How to Keep Pests Away from Arugula
The two main pests you will encounter with arugula gardening are flea beetles and cabbage worms.
Flea beetles can eat up your leaves and cause damage to them. You will see them as they are not too tiny. They are small black beetles with a shiny outer shell.
You can keep flea beetles away with a simple homemade spray of rubbing alcohol, dish soap and water. Look at this post from The Farmer's Almanac for more information on Flea Beetles.
https://www.almanac.com/pest/flea-beetles
Cabbage worm damage is evident by eaten leaves that if not watched can really get destroyed. They are small green larve and cabbage works themselves look like small green caterpillars. You can simply pluck them off, especially in the larve stage. You can also plant companion plants. Cabbage worms hate thyme. This is a great natural way to keep them at bay.
How to Harvest Arugula
Arugula is ready for harvest when plants are about 6-8 inches tall. You simply harvest them by cutting off the leaves. You can choose to take the baby leaves if you like as they are tender and less bitter. Just only do this if you don't want more of a harvest or you have a continuous harvest plan going with new seeds sown every 2-3 weeks.
For More Information on How to Grow Arugula