How to Grow Arugula from Seed
Arugula is a wonderful plant to grow because it is fairy easy and it adds so much flavor to your salads and sandwiches that you use it. I love to make pesto from it because of its peppery taste. Another good thing about arugula is that you can usually harvest it twice a year; once in the late Spring and again in the fall or early winter.  It is known as 'rocket' and that makes sense considering how fast it grows! Here are some tips for growing arugula from seed.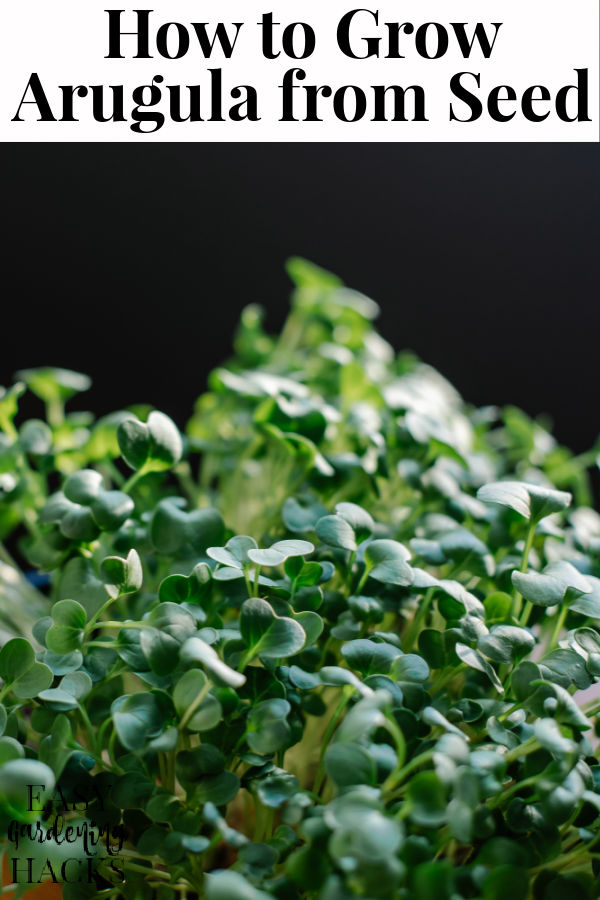 How to Grow Arugula from Seed
Arugula is great to start indoors. It can also be sown directly in soil or containers, too, but if you are looking to get it started before the last frost, here is some information on starting arugula seeds indoors. 
To get started you will need a seed starting tray that drains, some draining potting soil mix (a seed starter mix works great!) and water. You will also want to choose a spot that gets full sun for at least 4 hours a day. 
Start by placing soil in each section of your seed starting tray. An hour or 2 before you wish to sew seeds, moisten the soil. This will make sure it is ideal for germination. 
Arugula seeds do not need to be buried deep, so you can quite literally just sprinkle them on top of the soil, paying attention to not have too many seeds concentrated in one spot. After you do so, lightly cover with a little bit of soil and moisten. Be careful not to over water or you will disturb the seeds too much. Place your arugula seeds in a sunny spot.
Seeds will germinate within a few days to a week. They are ready to transplant after they are a couple of inches tall.
How to Grow Arugula in Containers
You can easily grow arugula in containers both indoors and out. If grown indoors, you can harvest several times a year!
 You will want a container that drains well and is at least 4 inches deep so roots can build well. Start by watering the soil you want to use. Then, sow seeds in a similar fashion as the steps above. Make sure to fertilize your soil when your plants are about 4 inches tall. 
You can harvest when your plants are about 6-8 inches tall. Take the outer leaves first. You can usually harvest about 6 weeks after seeds are first planted. 
For More Information on How to Grow Arugula
How to Transplant Arugula Seedlings