Use these tips to learn how to transplant tomatillo seedlings from gardening pots to your vegetable garden.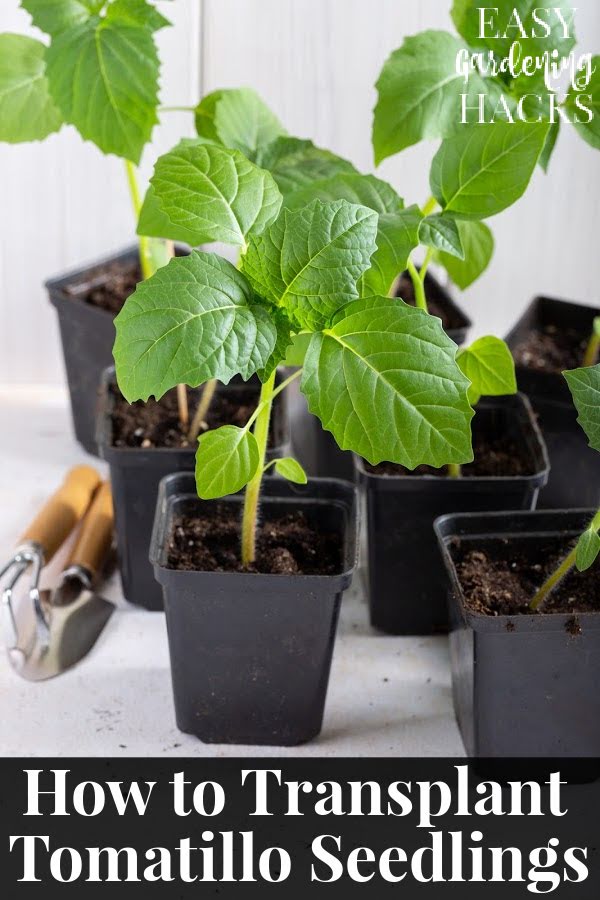 Many people choose to start their seeds indoors for their tomatillos in a similar fashion for tomatoes. Tomatillos are fairly easy to transplant, but they should be established for about 40-50 days before doing so. This gives them enough time to grow strong enough for transplant.  You will also need to prepare the soil and your seedlings for transplanting. Here are some tips for transplanting tomatillo seedlings.
How to Harden Off Your Tomatillo Seedlings
Tomatillo seedlings need to be approximately 5 inches tall before being ready to transplant. When they have reached this stage, you can transplant them after you have hardened them off. Hardening off is a process that will make sure your plants have the best chance. This is a simple process that prepares them for outdoor elements. To harden off, you just need to take your plants outdoors for longer periods of time until they are staying out overnight. This process only takes about 4-5 days.
How to Prepare Your Soil for Tomatillos
Tomatillos like soil that is warm and nutrient-rich. If needed, prepare the soil by mixing in some aged compost. Plan where you want to plant your tomatillos. Choose a spot where you can plant them about 24 inches from each other. Moisten the soil thoroughly before digging your holes.
How to Transplant Tomatillos
Dig your holes before you remove the plants from their containers. You want to disturb the roots as little as possible when transplanting tomatillos.
Dig your holes at least 2 inches deeper and wider than the size of the pot holding the plant.
Gently remove the seedlings from their containers and plant them into the soil.
Gently pat the soil around the plant and add extra soil.
You will also want to set up some supports for this plant and be prepared to cover it at night if the nights are still cool in your area. Tomatillos are a type of pepper, so they are susceptible to cool temperatures which will stunt growth or cold even kill them.
Add about an inch of water per week for them to grow evenly and effectively.
More Tomatillo Growing Tips
How to Grow Tomatillos from Seed