Use these directions on how to grow cabbage from seed. The tips include directions for starting cabbage seeds indoors and for directly sowing them in your vegetable garden.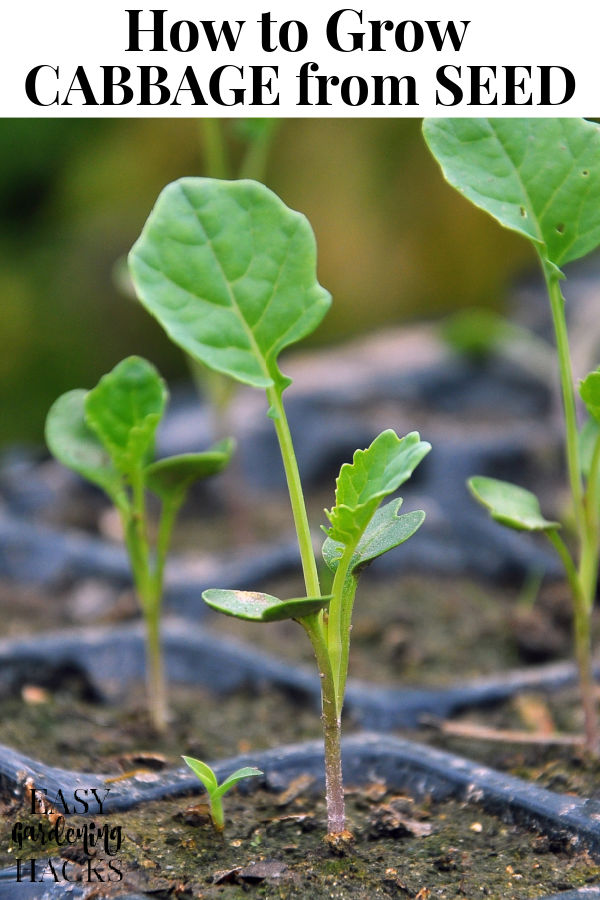 How to Grow Cabbage from Seed
Cabbage is one of my favorite cool-weather things to grow because it is so versatile in many of my recipes. We use it on a very regular basis. While many people think cabbage is pretty much only good for St Patrick's day or summer coleslaws, I like to use it on burgers, in tacos, and more. The cool crunch adds a different dimension to my meals and since it lasts a good amount of time in a fridge it's perfect for stretching out.
Growing cabbage from seed indoors is such a joy and it's easy, too. Here are some tips on how to grow your own cabbage from seed indoors.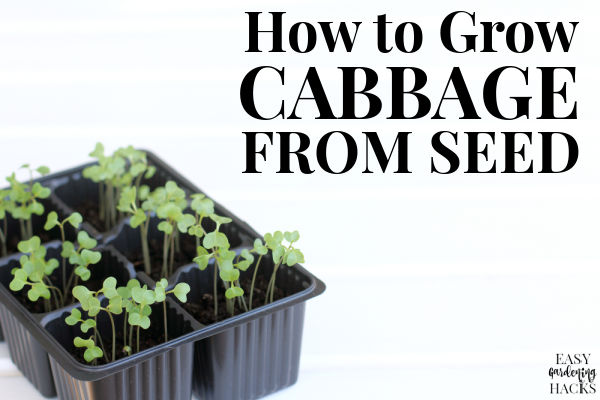 How to Grow Cabbage From Seed Indoors
You should start your cabbage from seed early enough that it can be planted at the optimal time. That is, either early spring to late summer for a fall harvest. Cabbage does not do well in the hot summer months. You will want to start your seeds indoors 4 – 6 weeks before the last frost if you plan to harvest in the early summer. Sow cabbage seeds indoors 12- 14 weeks before the first fall frost if you want a winter crop.
For best results, sow seeds in a seed starting tray. This makes it easier to keep control of your best plants. You will want them to start this way because it makes them easier to transplant later. Plant seeds, about 1-2 in each hole about ¼ inch deep and moisten the soil. You do not want it soggy wet, just well moisturized. Place your tray in a warm, sunny spot and keep your tray moist. You should see your seeds germinate within a week. If you need to, thin out a weaker plant by pinching it off with your nail.
Seedlings are ready to transplant after they reach 3-4 inches tall. Make sure you harden them off before you plant them in the soil. Here are tips for transplanting your cabbage seedlings.
How to Direct Sow Cabbage Seeds
If you are direct sowing your cabbage seeds in your garden, you can do so two weeks before the final frost. Choose an area that has well-drained soil. Plant the seeds 1/4 inch deep in dirt that has had compost worked into it. Space your cabbage plants 12 – 24 inches apart. If you plant your cabbage seeds closer than that, you will need to thin the plants. You can always replant the cabbage seedlings you remove in another location.
More Gardening Tips for Growing Cabbage
How to Transplant Cabbage Seedlings