Use these directions on how to grow cabbage to add this cold-hardy vegetable to your garden.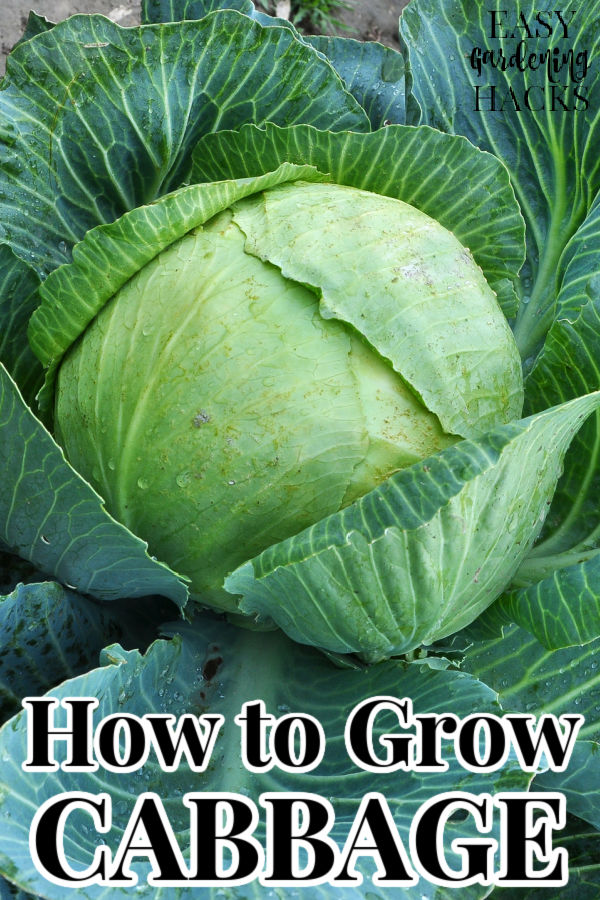 How to Grow Cabbage
Cabbage is a great vegetable to grow in any garden because it is fairly easy to grow and very versatile in so many recipes. Starting seeds indoors give them a great start, too. With any luck, you can even harvest cabbage year-round, depending on one where you live as it thrives in cooler weather and can tolerate even cold temperatures decently well. Here are some tips for growing cabbage from seed to harvest time.
How to Grow Cabbage from Seed Indoors
You can start your seeds indoors about 4-6 weeks before you want to plant them (after the last frost). Plant 1-2 seeds in each pod of a seed starting tray.  Make sure you keep the soil moist while the seeds germinate. This will take about a week or so. For more information and in-depth instructions on how to grow cabbage from seed check out these tips on starting cabbage from seed.
How to Transplant Cabbage Seedlings
Transplanting most plants requires that you put them through a hardening off process or a process that gets them ready for the outdoor temperatures. This can easily be done over a week's time.
To transplant your cabbage seedlings, wait until they are at least 3-4 inches tall and you have prepared the soil with extra nutrients as cabbage really requires that. Transplanting can be done as soon as after the last frost. For more information and in-depth instructions on transplanting cabbage seedlings and how to do a hardening off, check out these tips on transplanting cabbage seedlings.
How to Ward off Cabbage Pests
The most common problems you will encounter with pests when it comes to growing cabbage are cabbage worms and butterflies laying their eggs on the leaves of your budding cabbages. The easiest way to prevent them is to cover you cabbage gently with netting. This will create a barrier that will keep most insect pests at bay. You can also try growing herbs that these bugs do not like such as mint. Some find that this is simply enough to keep them away.
Make sure that you continue to water cabbage throughout its growth as it thrives best in cooler temperatures with moisture.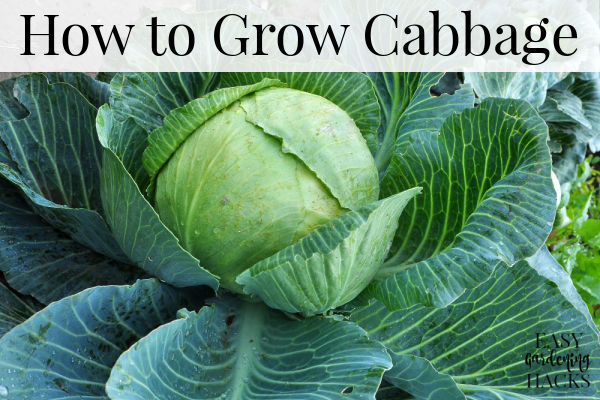 How to Harvest Cabbage
Harvesting cabbage is very easy as it grows above ground and all you need is a knife and some gloves (to prevent cuts).
You can get two harvests out of a single plant if you harvest some of the tender leaves early to use in salads and such and let the rest of the head grow and harden. Some gardeners even swear that letting the cabbage get one light frost helps bring out the flavor of late fall harvest cabbage heads.
To harvest, you will simply cut off the head at the ground in its entirety. After you have removed the head, pull up the rest of the plant and put it in your compost pile. This will prevent cabbage pests from continuing to be attracted to your garden.
More Cabbage Growing Tips