Use these tips to grow eggplant from seed. Instructions include starting eggplant seeds indoors and direct sowing outside after all danger of frost has passed.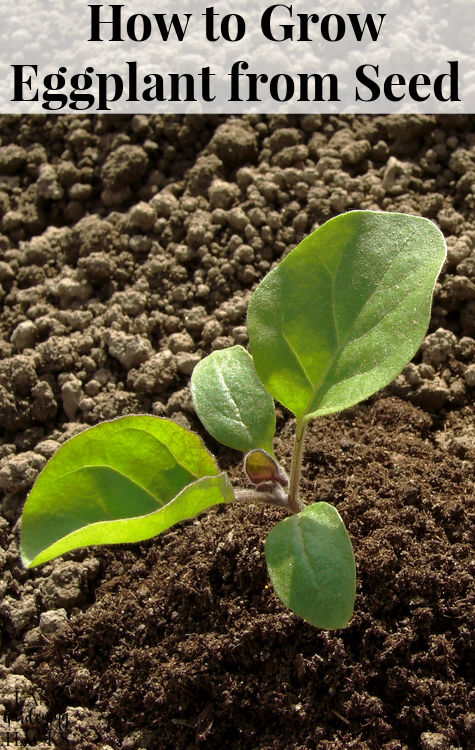 How to Grow Eggplant from Seed
Did you know eggplant is a fruit? Whether you call it eggplant or aubergine, this plant is perfect for so many dishes. One of my favorites is the classic eggplant parmesan. Eggplant is a beautiful plant and growing it can be rewarding! Here are some tips for starting your eggplant from seed, both indoors and out.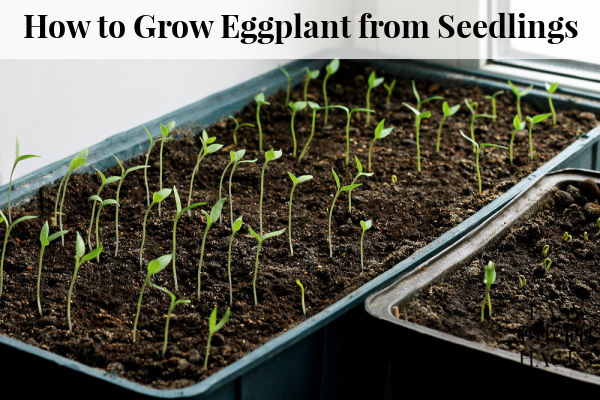 How to Grow Eggplant from Seed Indoors
In most climates, starting eggplant seeds indoors is best as they need a long growing season and hot temperatures similar to tomatoes. You will want to start them 2 months or 8 weeks in advance. Eggplants typically take 70-80 days from planting seedlings to be harvestable. This means they can take 100-130 days from seed.
To start eggplant seeds indoors you will want to make sure you ideally have a warm room or a place directly in a spot with sun so you can create an indoor greenhouse effect. You should also be prepared to place them on a gardener's heating pad to keep soil at minimum 70 degrees (85 is best).
Sprinkle 3-4 seeds into a pot about a ¼ of an inch deep. Water and place in your spot. This is ideally a place that is very sunny and warm and you can maintain the proper temperature needed to germinate and have room for them to 'live' for 8-10 weeks. You should see germination in about 2 weeks. Clip away any weaker plants to allow stronger ones to survive.
How to Grow Eggplants from Seed Outdoors
In most areas, eggplants will need to be started indoors. If you happen to live in a very warm area, though, you may be able to get away with direct sowing into the ground. In order to be successful, soil needs to be at least 70 degrees by the beginning of April at the very latest. Nightime temperatures need to be above 55 degrees and you will  have at least 100-130 growing days.
How to Prepare Your Soil for Eggplant Seeds
Eggplants are a very hungry plant. They need fertilizer added throughout the process of growing, but especially when first planting. This can be achieved by mixing in aged manure into the soil prior to planting seeds or seedlings.
Space out your plants by 2 feet from each other. Sprinkle your seeds and water. You should see germination by 2 weeks. Be ready to thin out your weaker plants from time to time to allow the stronger ones the best chance.
For More Information on How to Grow Eggplant
How to Transplant Eggplant Seedlings