Use this guide on how to grow zucchini from seed to add this quick-growing vegetable to your garden this summer.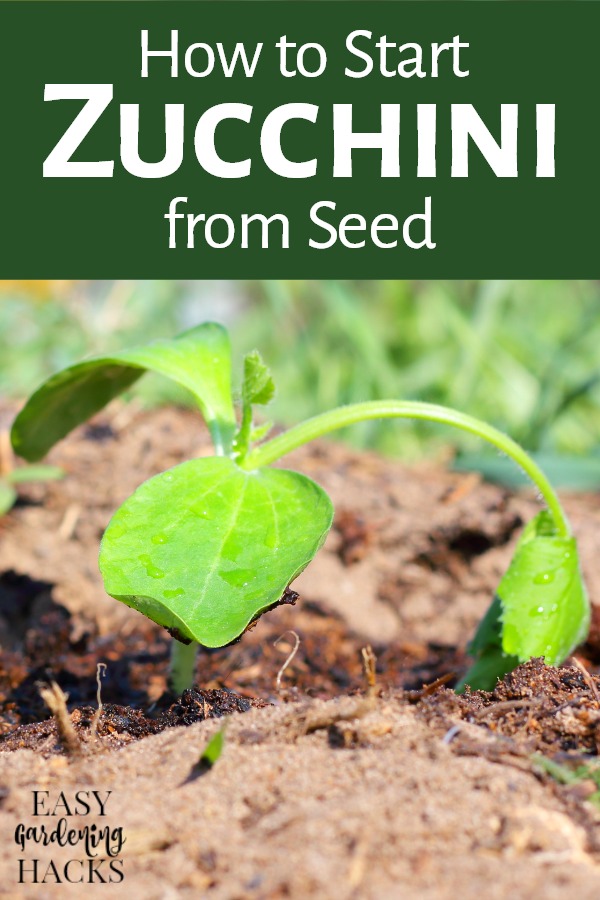 How to Grow Zucchini From Seed
Zucchini is one of those things that every gardener should grow at least once. It is very good at producing a lot of squash and since it can be used in savory and even sweet dishes, it is pretty versatile. You may even get lucky enough to have plenty to trade with your neighbor's gardens! Like all gardening adventures, growing anything starts with proper seed starting. Here are some tips on how to grow zucchini seeds both indoors and out.
How to Grow Zucchini Seeds Indoors
Summer squash plants, like tomatoes and peppers, do not do well in cold-weather, and cannot be planted outdoors until all danger of frost has passed. If you have a short growing season, you will want to start seeds indoors.
To start zucchini seeds, make sure they are less than 6 years old. You will need to make sure you can keep your seeds very warm when germinating, which can take up to 10 days.
Fill a seed starting tray filled with seed starting mix. Place a seed into each section about ½ inch down into the soil. Moisturize the soil and place your tray on a gardening heating pad if you cannot place them outdoors.  Cover the seed trays during germination to help retain heat and moisture. Seeds need at least 60-degree soil and to be in a very warm room in order to germinate. Keep soil moist, but not soaked. You will want to place the seedlings in a sunny spot as zucchini plants do best in full sun.
When plants are about 3 weeks old, they are ready to transplant outdoors but be sure to plant zucchini outside only after all danger of frost has passed.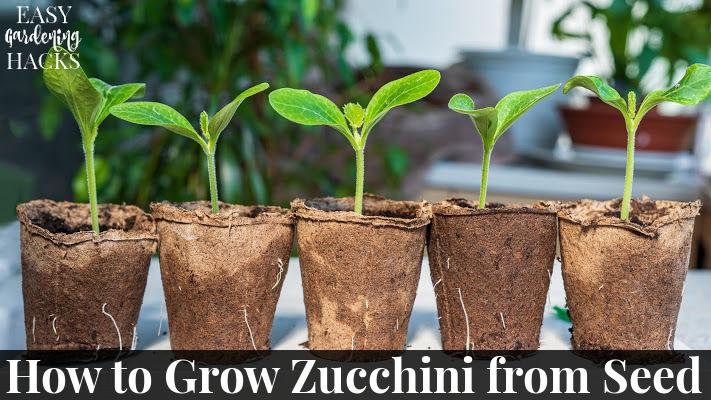 How to Start Zucchini Seeds In Your Garden
Wait until the outdoor temperature is at least 80 degrees as the soil should be between 60 and 70 degrees to properly germinate. If you happen to live in a warm area that has warmer winters, you may direct sow your seeds in late winter for an earlier harvest.
To prepare the soil, add some compost in order to make the soil nutrient-rich. Space plants about 12 inches apart and place a seed down ½ to 1 inch deep. Moisten the soil, but do not soak it.
Seeds should fully germinate in 7-10 days. Seedlings are formed after about 3 weeks.
More Zucchini Growing Tips
How to Transplant Zucchini Seedlings