Use this guide on how to grow zucchini from seed to harvest to add this vegetable to your garden this summer.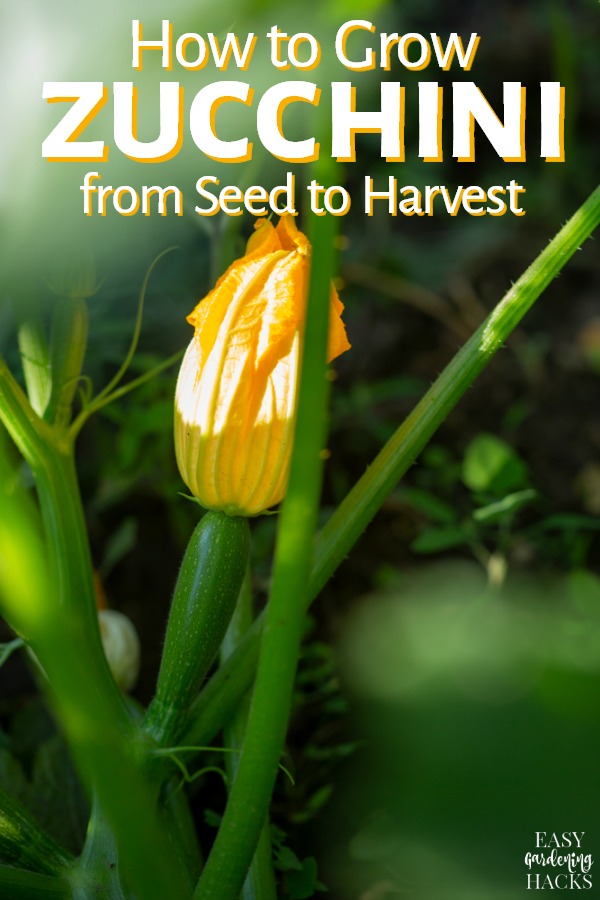 Zucchini is easy to grow and great at producing fruit. You don't need to plant a lot of these summer squash plants to yield a plentiful harvest. You just need a little spot of dirt that receives full sun.
How to Grow Zucchini
Even those that are not big zucchini fans can appreciate a good zucchini bread, especially if it's of the chocolate flavored variety. This is one of the reasons why growing zucchini is a good option for most gardeners in every region. Additionally, zucchini is very good at growing more than enough to share and is a fairly easy vegetable to grow from start to finish. If you are getting started with growing zucchini this year, check out these tips for how to grow zucchini from seed to harvest.
How to Grow Zucchini from Seed
Zucchini is really easy to start from seed either indoors or out. It just needs the right temperature to do so. Soil must be at least 60 degrees, but ideally, 70 in order for the seeds to germinate. Seeds need to be placed about 12 inches apart and planted about ½ inch to 1 inch deep into soil. Zucchini germinates in about 10 days. If you have a short growing season, you can start your zucchini by planting seeds indoors. For more information on how to grow zucchini from seed, check out this article.
How to Transplant Zucchini Seedlings
You may decide to start your seeds indoors and now you have seedlings to transplant. Transplanting zucchini seedlings is easy to do as long as you are gentle and make sure you don't disturb the roots and have well-prepared soil. You want to also make sure you harden off your seedlings so they have the best chance to thrive in soil outdoors. For more information on how to harden off, transplant, and prepare your soil for zucchini seedlings, make sure you check out this article.
How to Keep Zucchini Free of Garden Pests
For zucchini, you have 3 main pests to watch out for. These include snail and slugs, aphids, squash bugs, and cucumber beetles. All of these can be dealt with and prevented.
For aphids, a simple spritz of water from the garden hose is enough to get them off your plants. You can also spray the leaves of your zucchini with insecticide soaps to keep them from coming back.
With cucumber beetles, planting radishes and catnip near rhythm can actually be super beneficial. You can also use yellow sticky traps if you happen to find a lot of them.
Slugs and Snails are best dealt with by hand picking. If your garden and area allow it, get some chickens, too. They will help by eating slugs and their eggs!
For more information on pests with growing zucchini, check out this post from The Old Farmer's Almanac.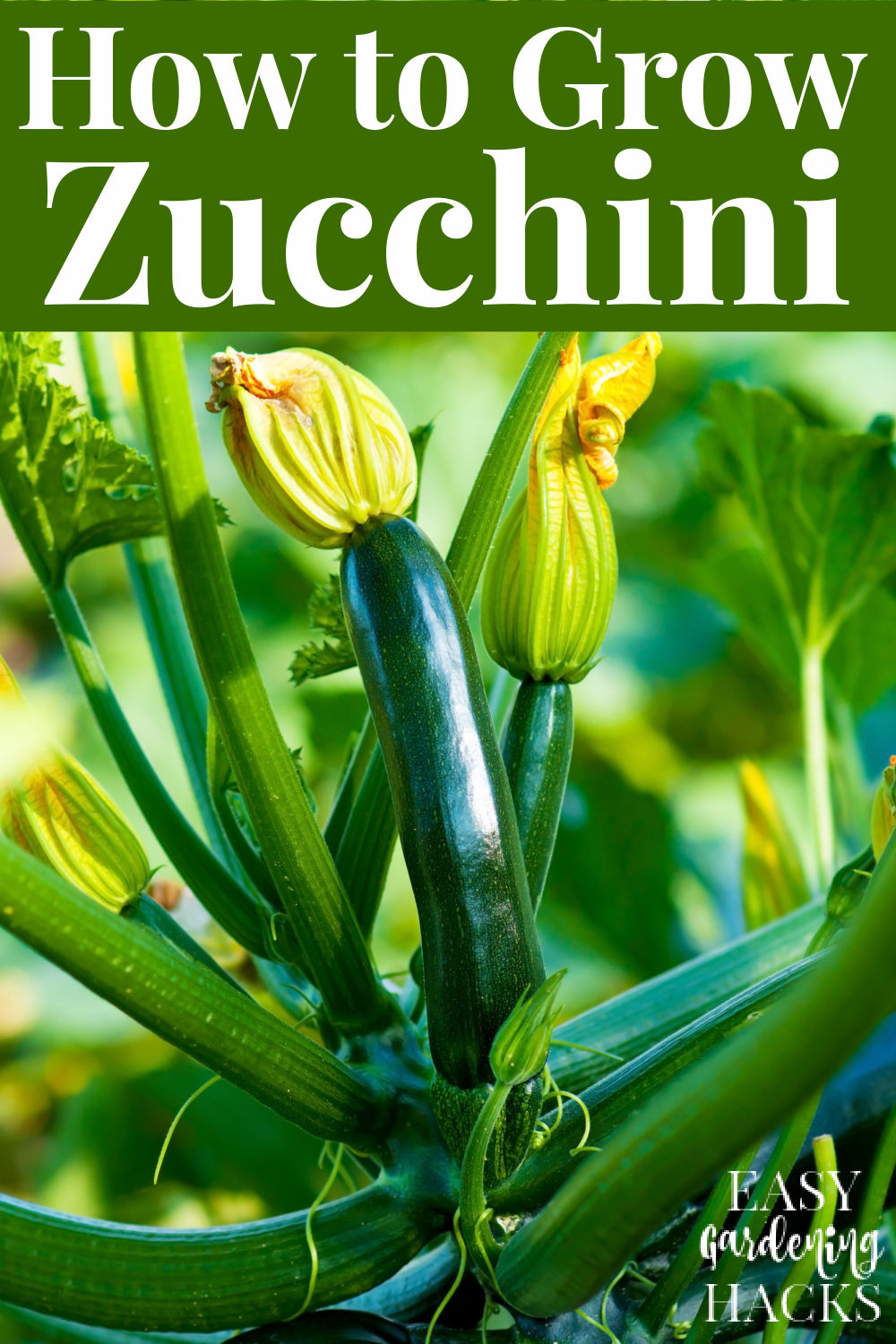 How to Harvest Zucchini
First, check under the leaves of your zucchini as some smaller ones can hide there and they are tasty when they are small. You can pick early so you can get more zucchini from your plant, too later on. To harvest, wait until a plant is at least 6-8 inches and pick a few by cutting off at the stem. Do not twist it off as it can actually ruin the root structure to do this and you will not get a second harvest or your fruit will not grow larger that you leave behind Always use a knife to cut them off no matter the size. You can place them in your fridge for later.
More Zucchini Growing Tips
How to Transplant Zucchini Seedlings