Use these tips on how to grow corn from seed to either start your corn indoors or direct sow the seed in the garden after all danger of frost has passed.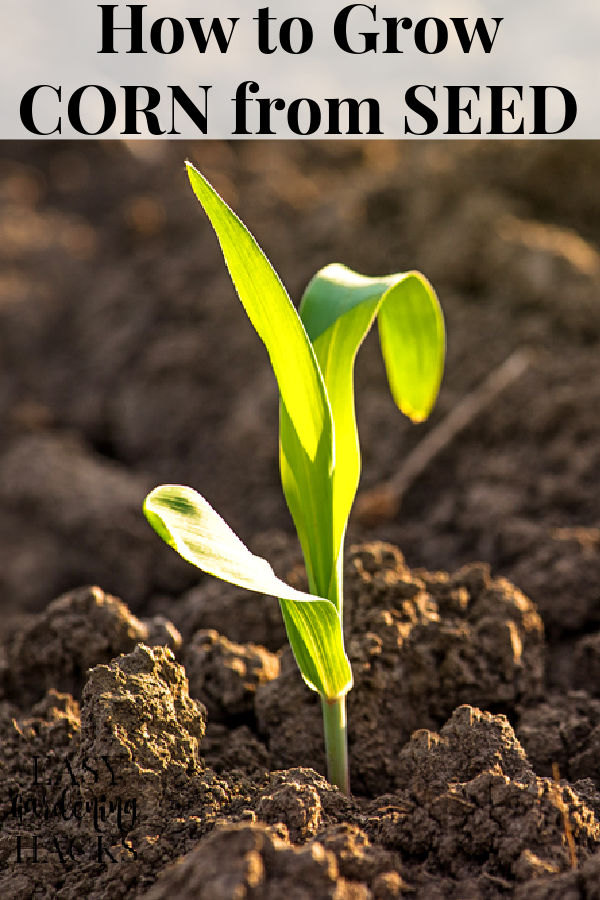 How to Grow Corn From Seed
Corn is the foundation of so much we eat and while most people think of it as something that only those with a lot of land can grow successfully to harvest, you can grow corn even if you just grow enough for your family to enjoy. The stalks are beautiful and really add something to any home garden. If you are hoping to grow corn in your garden, here are some tips for growing corn from seed.
How to Grow Corn From Seed Indoors
Corn grows best when started outdoors, but if you live in certain grow zones, this may not be possible. If you need to start your corn seeds indoors, you will need to start them about 4 weeks before you plan to plant them outside. This should be timed to be after the last frost of the season in the Spring.
I also recommend starting corn in succession so you can get more out of your harvest season. This is done by starting seedlings about 1 week apart from each other for a couple of weeks. This should be done whether you choose to start seeds indoors or out.
To start your seeds indoors, plant one seed (kernel) in each peat pot. You will want to push them down about an inch into the soil and cover with more soil. Water and keep your soil around 65 degrees for best results. You will see germination in about a week.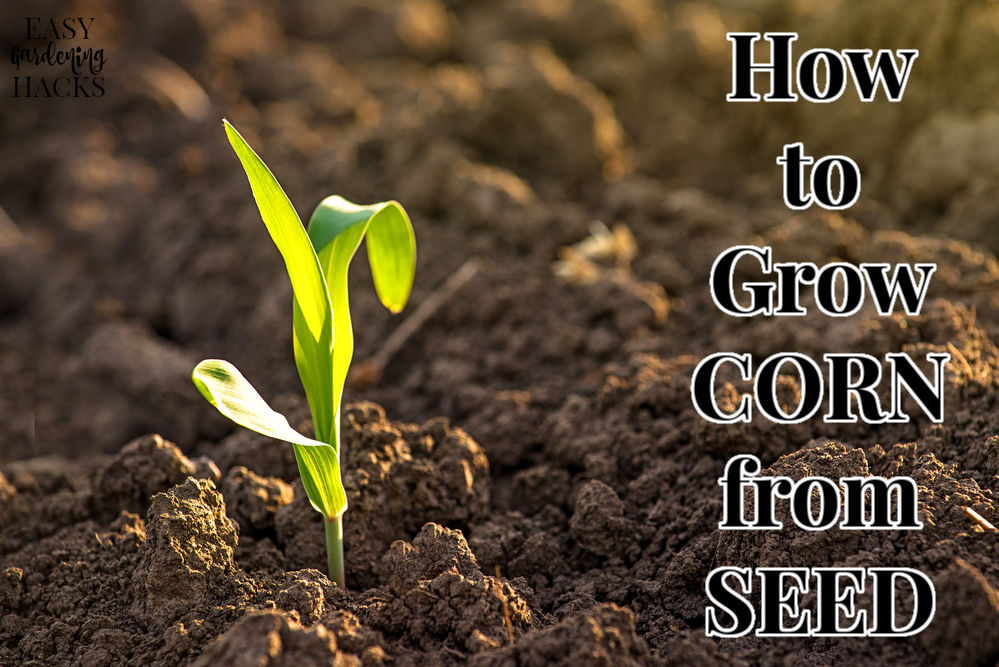 How to Grow Corn from Seed Outdoors
Corn does best when sown directly outdoors, so if you are able to, this is the best option. If you live in an area with a short growing season, make sure to choose a type of corn that grows earlier for best results. Corn should be planted from seed about a week or two after the last frost.
Get your soil ready by making sure there is a good amount of aged manure or other aged compost in your soil since corn has some specific soil needs. It will also need to be well-draining, but able to still hold moisture as corn also has specific watering needs.
Make your rows more like blocks. In other words, it is better to have a block of 4 by 4 plants than 2 longer rows. This is because corn pollinates with the wind!
Plant your seeds about 1-2 inches deep into the soil with plants spaced around 2-3 feet apart. Water the soil and make sure it is well watered when first planting. You can also add extra fertilizer at this time.
For More Information on How to Grow Corn
How to Transplant Corn Seedings