You will find these tips on how to transplant corn seedlings helpful whether you started your seeds indoors or bought seedlings from the store.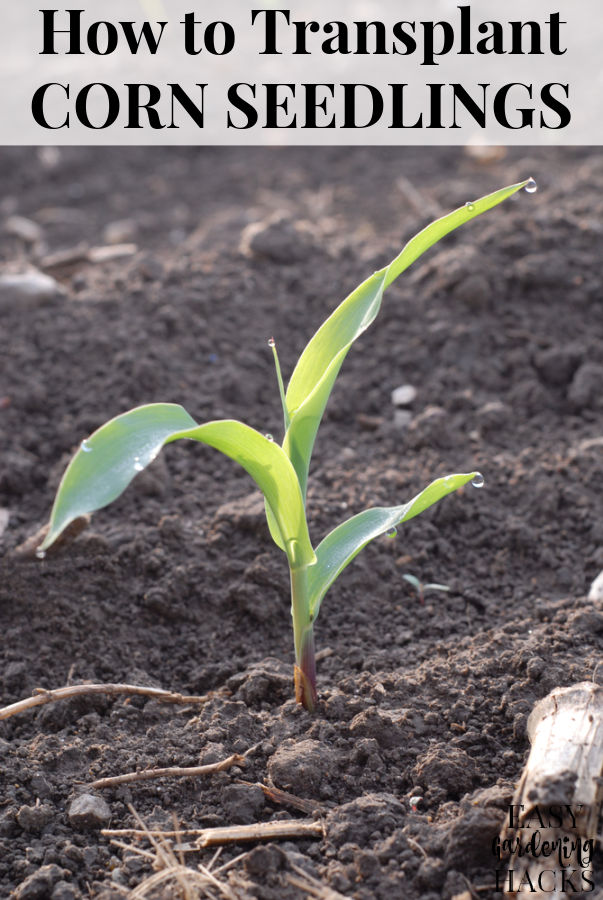 How to Transplant Corn Seedlings
While it is generally not recommended that you start seeds for corn indoors or move your corn seedlings, you may find that for your climate and growing zone, you may need to. Corn seedlings can be transplanted early on and still be a successful harvest as long as you are careful. Here are some steps for having the most success at transplanting your corn seedlings.
How to Transplant Corn Seedlings
Corn is ready to be transplanted when it is only an inch or two tall. You will want to transplant it when the last frost danger is gone by a week or two.
Start by hardening off your corn plants. This is done by placing your seedlings in a controlled area such as a covered porch for a few hours a day until they are staying out overnight. This very simple process is basically there to serve your plants in getting ready to be outside and should not be skipped.
How to Prepare Soil for Transplanting Corn Seedlings
Corn is very picky about it's soil and the water content of it. In order to have a successful growing season, I recommend preparing your soil in such a way that sets it up well.
Corn does best when it has good fertilization from a source like old, aged manure. You can also use aged compost as an alternative. Mix it into the soil well.
You will want to plant your corn seedlings about 2 to 3 feet apart and in blocks rather than rows. This is because corn pollinates with the wind and this planting style will allow it to work more effectively.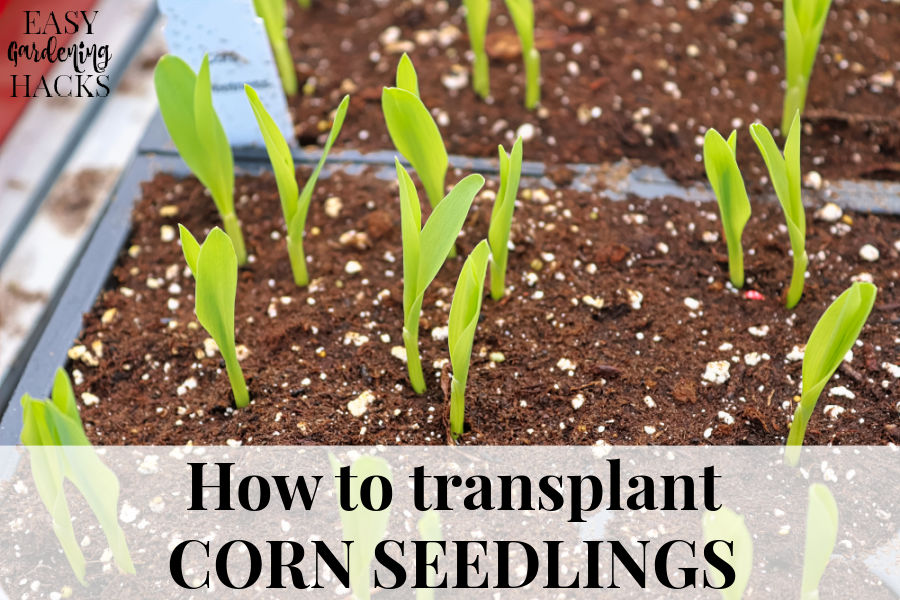 How to Transplant Corn Seedlings
To transplant your corn seedlings, gently remove from the peat pots and leave the soil attached. Do not shake it out. Dig holes that are just as big as the pots they came from. Plant each seedling in a hole and cover gently with more soil.
Water each seedling well and feel free to add more fertilizer at this time if you feel you need it.
How to Transplant Corn Seedlings